NBS SCHUMANN
A specification writing and consultancy service from NBS.
Help keep your designers doing what they do best, honing their creativity and designing beautiful and functional buildings. Specifications
Our specialised team have been writing specification information since 1986, and over the years have written thousands of specifications on projects around the world, from houses through to megaprojects, costed in billions. There are many ways NBS can help meet the demands of every business, every project and every budget:
Specification writing
Specifications are no longer just about words in a contractual document. They are fundamental pieces of structured and integrated data.  Our team have the knowledge and experience of our award-winning specification platform NBS Chorus, so we can make the most of its features and deliver robust data quickly. With this full-service solution, one of our consultants will write the specifications for you, as well as build you your own masters and system libraries such that future specifications can not only benefit from our expertise and experience but also become more efficient and quicker to produce.
Specification Management
This service is for senior leaders looking to improve upon thought leadership around specifications. Our expert consultants will review your current working practices and provide independent advice as to how best to carry out specifications through the implementation of appropriate systems.
Specification Reviews
Many practices write their own specifications in-house. If so, our specification reviews can be a very useful option for those looking to ensure the basics are correct so that the specification is robust and overall risk is minimised.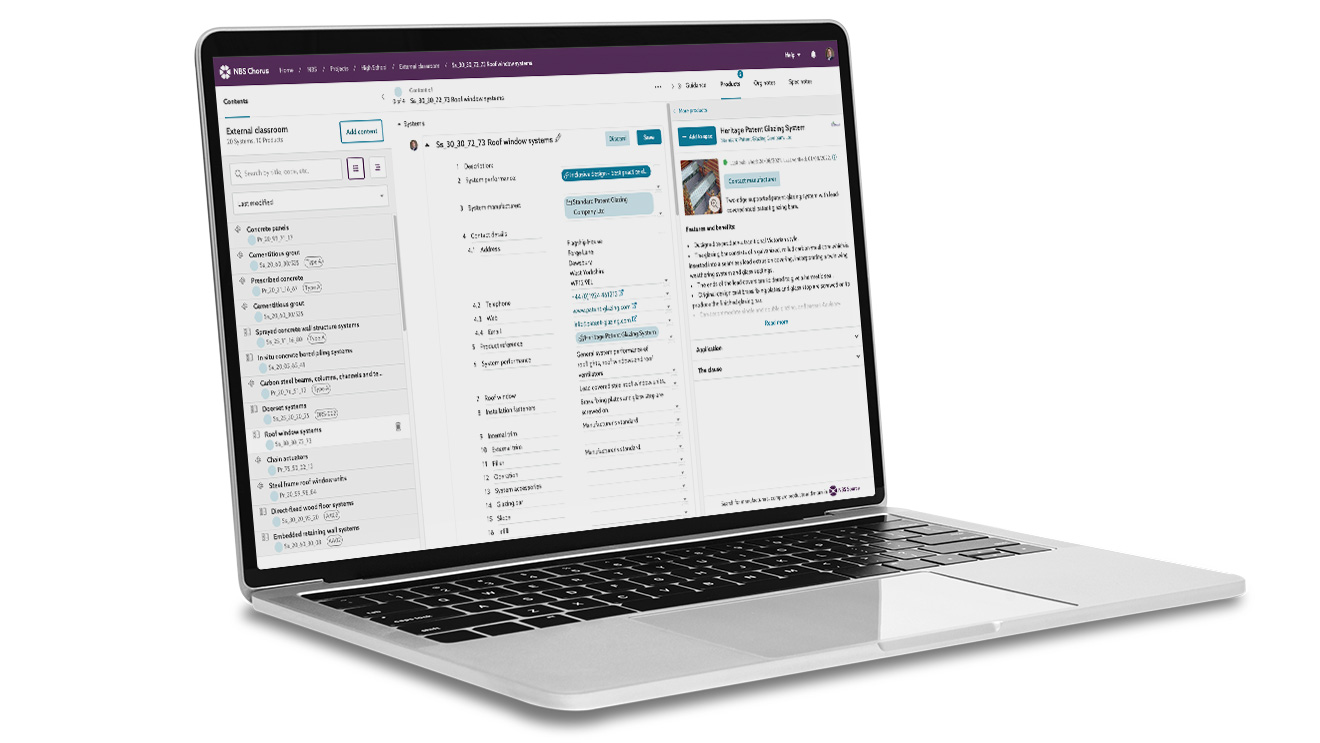 Design management
Design Management is the application of a project management mentality within a design team environment. Our role is to ensure fulfilment of contractual obligations through good managerial and administrative procedures, allowing your team to focus on design. Typically, we offer two types of support role on a project; day to day support (also called light-touch support), or full project support in any of the below scenarios: 
Single contractual responsibility
Where, for example, an Architect is taking on a multi-disciplinary contract and is required to appoint sub-consultants to formulate a single design team.


Small practice - large project
A small or new practice enters a design competition for a huge project and wins! In these circumstances, your practice may not be set up to handle such a scale or have the necessary experience to deliver.


Unfamiliar territory
You may be working internationally in an unfamiliar place. In these instances, you will need support with local procedures and processes.


In-house skills gap
You may be a business with some skill gaps in the area of design management.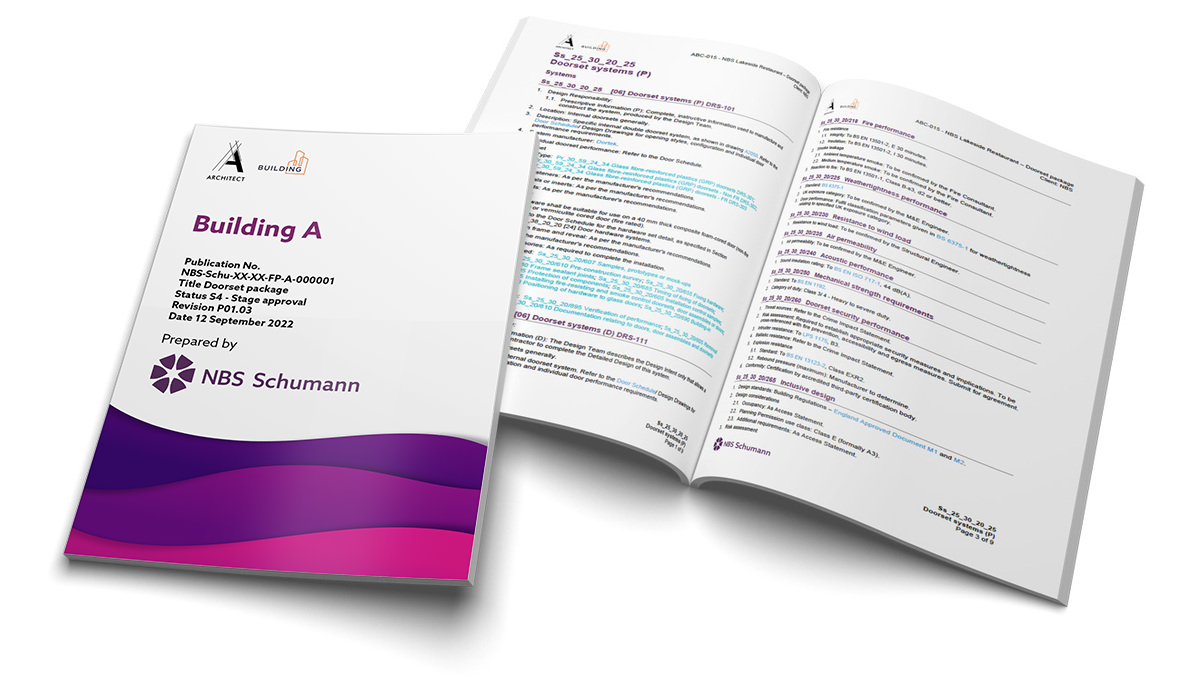 Nick Schumann
Nick has 50 years of experience in the construction industry, 35 of which have been spent collaborating with and assisting many of the top architects and engineers in the world on significant projects.

Throughout his career, Nick has been engaged in the formation and development of numerous companies, including Rider Levett Bucknall, Davis Langdon, Schumann Consult, and Schumann Smith. NBS acquired Schumann International in 2023.

With an emphasis on procurement, legal, and technical challenges, Nick has always assisted architects in the delivery of top-tier projects through design management and specification consulting.

He is a recognised expert on design management and specifications, particularly how they relate to costs, purchasing, risk management, and various construction contract types. He consistently contributes.
Mark Schumann
With 20 years of experience in the construction industry, Mark has worked on significant projects alongside many of the top architects and engineers in the world. He worked on the Great Wall of China Redevelopment in 2005, among many other high-profile projects. His specification knowledge has been applied in the US, Australia, and Oman.

Before establishing himself as a founding Owner of Schumann Consult, Mark worked as a Partner at Davis Langdon, an AECOM company. Mark joined Rider Levett Bucknall as a Partner after the merger of Schumann Consult, then he joined Schumann International, which was acquired by NBS in 2023.

Mark has aided architects in completing projects of the highest calibre throughout his career by providing design management and specification consulting.