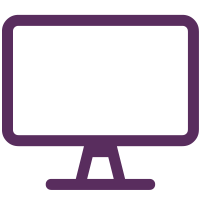 Platform
NBS brings the power of digital specification to Canadian construction practices, through NBS Chorus - a global, cloud-based platform used by organizations of all sizes from small architecture and engineering firms, to the very largest global construction companies.
Unlike MS Word, NBS Chorus has been purpose-built for specification authoring. It allows users to rapidly develop specifications via the web on any device, using an intelligent set of tools to save time and improve accuracy. Powerful collaboration via the browser enables the whole team to work together in realtime across offices and time zones.
Through our acquisition of Digicon we are able to offer a full suite of content in Chorus for both Canadian Master Specification (CMS) and National Master Specification (NMS) that we update automatically - giving you full control over your specification and helping you get it right first time.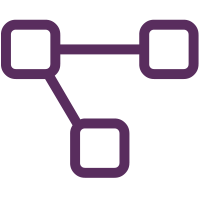 History
NBS has over 40 years' experience of providing specification tools across multiple platforms for many of the world's most established construction practices.
We are proud to incorporate Digicon under the NBS brand. Based in Alberta, Canada and formed in 1996, Digicon combined their technical expertise and marketing expertise to create Canadian Master Specifications (CMS), MiniSpec, and four other specification products, as well as publishing the National Master Specification (NMS).
Digicon has always maintained strong connections with relevant industry associations such as Construction Specifications Canada (CSC) within Canada, and the International Construction Information Society (ICIS) abroad.
Digicon's vision of the future of specifications mirrored that of NBS, and in January 2017, Digicon was acquired by NBS as part of its globalization strategy, launching NBS Chorus into the Canadian market. Canadian Master Specification (CMS)
The Canadian Master Specification is a master specification library, oriented to medium sized and larger construction projects. It includes the most common Divisions from 00 through 34 consisting of approximately 600 sections. This specification conforms to national format documents and is updated on an ongoing basis to ensure its currency.

CMS Complete Division 0 to 34
CMS Architectural/Structural Division 0 to 1, 2 thru 14, 31, 32
CMS Landscape Divisions 0, 1, part of 2,3,5
CMS Structural Division 0 to 6
CMS Interiors Division 0, 1, 9 and 12
CMS Mechanical Division 0, 1, part of 13, 21, 22, 23
CMS Electrical Division 0, I, part of 13,26,28
CMS Mechanical and Electrical Division 0, 1 part of 13, 21, 22, 23, 25, 26, 28
National Master Specification (NMS)
The National Master Specification (NMS) was created by Public Works and Government Services, presently managed by the National Research Council (NRC), and published by NBS.
NMS uses both MasterFormat and Uniformat for classification of construction or design specifications.